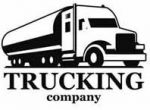 Transportation Company with Growth Equity Partner
A specialized transportation provider focusing on open-deck, intermodal, and non-asset solutions. They have partnered with one of Canada's leading growth equity firms. They are seeking growth acquisition and equity investment opportunities.
Looking For Companies...
Located in:
Ontario, Quebec, Eastern USA and Texas
That are:
Asset Based, Non-Asset Based
That offer:
3PL Services, Flatbed, Freight Brokerage, Freight Forwarding, Intermodal
Search Criteria

Mix of asset and non-asset based business lines
Recurring revenue stream with direct customers
$2M-$5M EBITDA
Ambitious and engaged management team
>>>
CHECK OUT THE INFOGRAPHIC HERE
<<<
Learn More
Fill out the form below to schedule a confidential discussion about this opportunity.