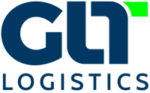 A key logistics and transportation solutions provider in the USA with over 300 employees consisting of industry professionals.
Looking For Companies...
Located in:
Florida, Texas, New Mexico, Arizona
That are:
3PL, Freight Brokers, Non-Asset Based
That offer:
3PL Services, Freight Brokerage
Search Criteria
GLT Logistics (https://shipwithglt.com/) is looking to grow by acquiring USA-based freight brokerages and 3PLs with the following characteristics:
Non-Asset-based freight brokers and 3PLs
Located in Florida, Texas, New Mexico, and Arizona
Has strong customer relationships in the construction equipment, medical supplies industries
$20M - $40M USD in annual sales
Dedicated employee and management team with a growth mindset
If interested in learning more, confidentially contact our Project Leads, Peter Stefanovich
peter@leftlaneassociates.ca
, Matt McGrath
matt@leftlaneassociates.ca
, Nick Somos
nick@leftlaneassociates.ca
, or Alex MacKinnon
mackinnon@leftlaneassociates.ca
Get an Introduction
Get introduced to this buyer or explore this opportunity further. Fill out the form below and we'll set up a meeting.