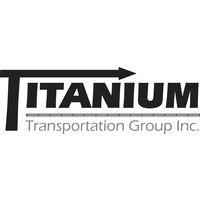 Titanium Transportation Group
A rapidly growing, publicly traded carrier that is looking to expand through transformative acquisitions to increase capacity. Contact Left Lane if you want to be part of one of Canada's most dynamic transportation companies.
Looking For Companies...
Located in:
Canada or USA east of the Mississippi
That are:
Asset Based
That offer:
Cross Border, Dry Van, Specialty Equipment
Search Criteria

Fleet of minimum 100 power units if based in Canada, 300+ if based in the U.S.
Cross-border service focus, with a majority of operations in Truckload
Recurring and direct customer base
Drivers paid as employees of the company
<<< 
CHECK OUT THE INFOGRAPHIC HERE
  >>>
Get an Introduction
Get introduced to this buyer or explore this opportunity further. Fill out the form below and we'll set up a meeting.