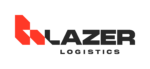 A third-party yard management specialist operating in over 500 work sites in Canada and the USA with asset-based spotting and shuttling services.
Looking For Companies...
Located in:
Canada and USA
That are:
Asset Based, Spotting/shunting
That offer:
Shuttling, Spotting/shunting
Search Criteria
Lazer Logistics (https://www.lazerlogistics.com/) is looking to grow by acquiring stand-alone spotting/shunting operators or spotting/shunting divisions of larger carriers with the following characteristics:
Asset-based spotting/shunting companies or divisions
Located in Canada and the USA
Offers trailer spot moves within a yard or shuttling services within 100 air milers of customers' sites
$5M - $100M in annual sales
Dedicated employee and management team with growth mindset
<<<Check out the infographic here>>>
If interested in learning more, confidentially contact our Project Leads, Peter Stefanovich
peter@leftlaneassociates.ca
or Alex MacKinnon
mackinnon@leftlaneassociates.ca
.
Get an Introduction
Get introduced to this buyer or explore this opportunity further. Fill out the form below and we'll set up a meeting.