Monkey Business is Bad Business
Monkey Business is Bad Business
At first I was surprised by the uproar from truckers over the pending Electronic Logging Device (ELD) mandate in the U.S. Arguing that reducing driver paperwork and eliminating costly mistakes is bad for business never flies with me. Our industry is showing its immaturity by resisting progressive changes that will only make us money.
Then I came to realize that, for many carriers, opposing an ELD mandate isn't about resisting change. It's about being forced to operate to the letter of the law, and the effects of doing so on the bottom line.
That kind of short-sighted thinking will hurt carriers in the long run.
Every company will be sold one day. During due diligence, potential suitors will vanish at the first sniff of impropriety. If "stuff" is happening at your company, you might want to consider cleaning things up – because it pays to have a brand that's known for honesty.
Think of the seemingly innocent act of asking a new sales rep to bring customer lists as a "condition" of employment. The first task they perform for you is crossing the line.
People tell me that monkey business still exists in some customer relationships. There just isn't as much of it as there was 20 years ago. The days of meeting customers in the bathroom of the local mall to deliver envelopes full of brown bills are long gone.
Still, too many people fool themselves into believing that offering non-monetary forms of graft (e.g., gift certificates, trips, tickets) is an essential business practice.
There are some serious flaws with this train of thought.
There's a fine line between what's acceptable and what's not. If you have to think twice about doing something, it's probably not a good idea. You also have to assume that you're not the only one. If a customer is receiving "treats" from you, it's also accepting treats from other suppliers — increasing the chance that business will be lost because of other missteps.
Finally, when your transactional business is sold, a good chunk of the proceeds will be tied to sustaining customers. What happens if things go wrong during the earn-out period? Goodbye customer and goodbye earn-out.
Dueling Logbooks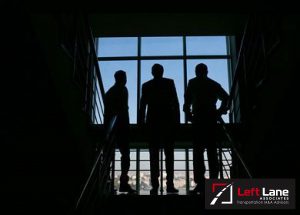 This brings us back to the comment about ELDs.
Too many carriers still play games with logbooks. The worst offenders are those that ask their drivers to run illegally. I am skeptical every time one of these carriers tells me they don't have satellite tracking because it's a "waste of money".
The consequences of believing that fake logbooks are just a reality of the business are staggering.
Think of the risk. Years ago, one of my trucks was involved in a triple fatality. Within hours, authorities swooped down on us like a SWAT team looking for murderers. I was scared out of my mind that they might find improprieties, even though our brand condoned no monkey business. Thank God we were as clean as a whistle.
If you cringe thinking about this scenario, it's probably a good time to change the way your drivers roll.
Just like losing a big customer, dueling logbooks will also cost you when it's time to sell the business. Carriers are often bought for their drivers. It's common to see earn-outs based on driver retention. If the drivers have always run with two logbooks in the cab, they won't hang around when the new boss tells them to clean up.
The monkey business linked to logbooks also falsely inflates a company's revenue. Less revenue plus fewer drivers equals a lower chance of making money.
That's the bad news. The good news is that our industry is made of honest, hardworking people. I'm convinced pushing the envelope is more about bad bottom lines than being crooked.
Contact Left Lane Associates now to discuss any trucking related business you may have. Give us a call on +18882048434 or contact us online!
Comments are closed